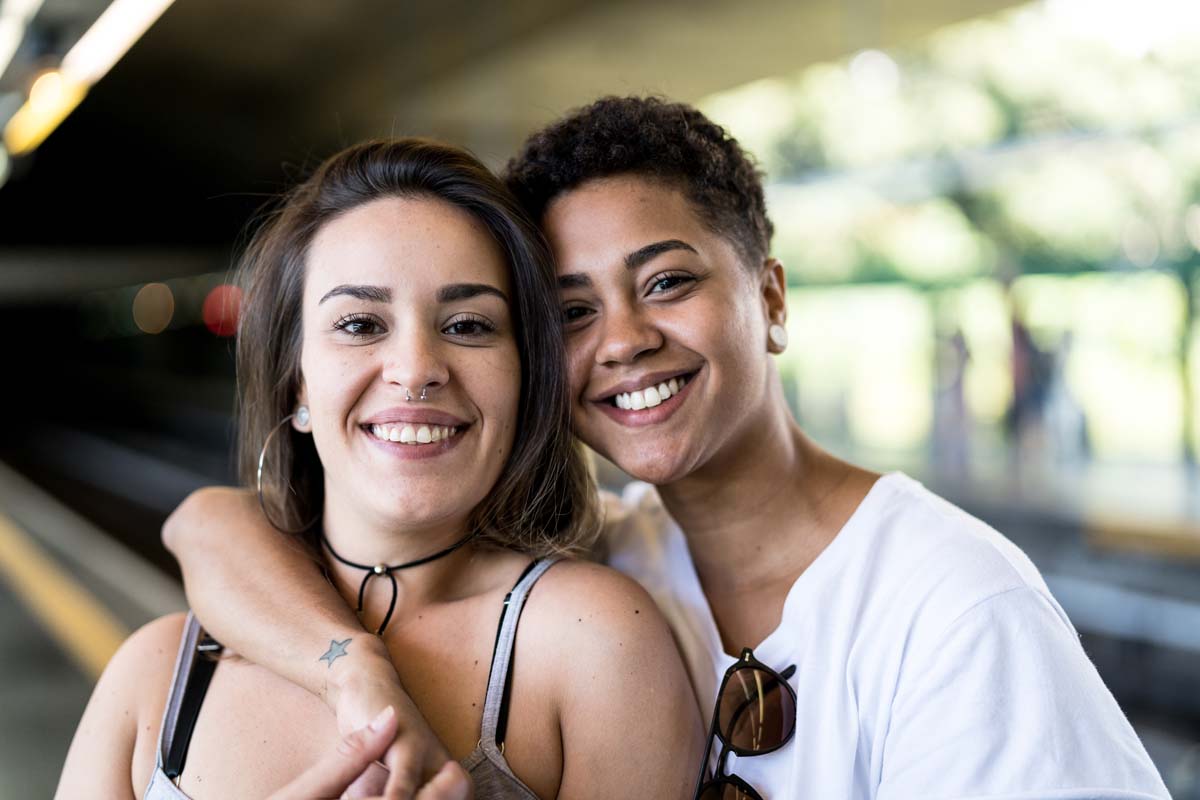 WHAT DOES LGBTQ+ STAND FOR?
"LGBTQ+" stands for Lesbian, Gay, Bisexual, Transgender, Questioning (or Queer).
WHAT IS SEXUAL ORIENTATION?
Sexual orientation is about who you're attracted to and want to have relationships with. Sexual orientations include gay, lesbian, straight, bisexual, and asexual.
WHAT IS GENDER IDENTITY?
HOW DO I KNOW IF I AM GAY (LGBTQ+)?
HOW CAN I GET ACCESS TO LGBTQ FRIENDLY SERVICES?
I FEEL LIKE I'M ALL ALONE AND DON'T HAVE ANYONE THAT UNDERSTANDS. WHAT CAN I DO?
If you are feeling lost and alone, please reach out to MY LGBT PLUS or to other support groups like The Trevor Project, PFLAG (Parents, Friends and Family of Lesbians and Gays), or Trans Lifeline. If you are in middle school or high school, your school may have a GSA (Gay Straight Alliance) or similar student group, where kids your age, including other LGBTQ kids, talk about their experiences and provider support to one another. Even if that club doesn't have another student that you feel understands you, the club's advisor may be able to provide that support or identify someone on campus who can be a support person for you.
WHAT DOES IT MEAN TO COME OUT?
Coming out refers to the process that people who are LGBTQ go through as they work to accept their sexual orientation or gender identity and share that identity openly with other people. Coming out is a very brave thing to do, and it's extremely personal and different for everyone. Your emotions when coming out may range from scared and anxious to elated and relieved. Learn more about coming out here.
CAN MY CAREGIVER (INCLUDES: FOSTER PARENT, GROUP PARENT, TRANSITIONAL HOUSING) KICK ME OUT BECAUSE I AM LGBTQ?
No. You cannot get kicked out of your placement for being LGBTQ. If you feel like someone is kicking you out for that reason, talk to your lawyer. The Alliance for Children's Rights and Public Counsel also have attorneys that can help you.
If you feel like you are mistreated or treated differently in your placement for being LGBTQ, you should tell your court appointed attorney. You can contact your attorney by calling: (323) 980-1700. This could include adults not responding when other residents bully you, not using your chosen name and pronouns, preventing you from getting access to LGBTQ affirming medical and mental health care, or kicking you out of your placement. In addition, you can consider (or talk to your lawyer about) reporting to:
The Los Angeles Foster Care Ombudsperson (213-253-0117)
The California state Foster Care OMbudsperson (1-877-846-1602)
Community Care Licensing Division of the California Department of Social Services (1-844-538-8766)
Complaints made to the Ombudsperson and the Community Care Licensing Division are confidential and you cannot be threatened or punished for making complaints.
I AM LGBTQ. IS MY RELATIONSHIP HEALTHY?
Healthy LGBTQ relationships are often characterized by how resilient, creative and unique they are. It can be hostile out there — why shouldn't your relationship be a safe space where you're free to be yourself? Learn about signs of a healthy relationship.
I AM LGBTQ. HOW DO I KNOW IF I AM EXPERIENCING ABUSE IN MY RELATIONSHIP?